"Without a sense of caring, there can be no sense of community."
SynapseIndia CSR initiatives are to empower communities through the development of human and social capital.
Being a responsible business, we bring corporate social responsibility to life in impactful ways. While our services and clients are global in nature, we support to the local communities in which we live and work.
Primary focuses of SynapseIndia CSR are contributing towards education for under-privileged children and environmental sustainability. As we strongly believe that education is primary right for any child, we are committed to make its accessible for under-privileged children.
SynapseIndia Initiative: The Chandramauli Project
SynapseIndia CSR supports Chandramauli trust in Varanasi, Uttar Pradesh. Chandramauli international SynapseIndia supports the trust enable the education for under-privileged children.
The trust accommodate classes for students of all ages, starting from pre-school to post graduation. Large number of students are registered with the trust who get free education on subjects- English, Science, Computer Science, Accountancy, Sanskrit, Hindi, Mathematics, History, Social Science, and more.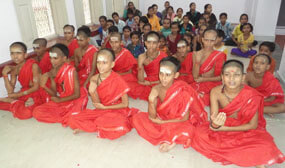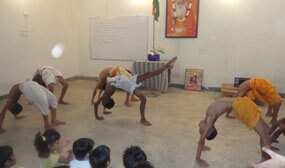 As a part of SynapseIndia CSR, we provide necessary financial support to the trust. Also we have supported them with charities mentioned below:
Provided new building to accommodate more students for the trust
Funding the computer lab
Teaching Aids & Sporting Equipment, Desks, Table, Chairs and Fans
Clothes Donation Campaigns
Helping in covering the medical expenses
Helping a deserving student
SynapseIndia CSR statement embodies its approach to social responsibility. We are committed to operating in a manner that is respectful of the environment and supportive of the societies.
Being a leading organization in the field of information technology, SynapseIndia recognizes the importance of supporting our people and the communities, prioritizing sustainable business processes, and giving a helping hand in resolving social challenges that people face.


Mail us now with further queries/requirements.