Mobile Application Development

Mobile Application Development Company India
iPhone, Android, iPad, BlackBerry and Windows 10 Mobile App Experienced Developers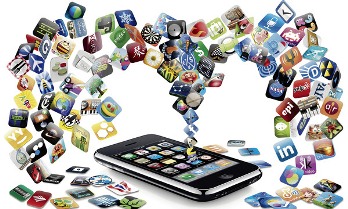 Our mobile application developers are professional software designers and coders, skilled in creating custom apps with complex functionalities.
Mobile Application Platforms We Cater
iPhone 6/6S/7
iPad Pro/iPad Mini Tablet
RIM Blackberry Mobile Phones
Blackberry Playbook
Android Mobiles & Tablets
Windows 10 Mobiles
J2ME and more
iPhone/iPad Application Development
Our iPhone SDK Programmers follows every updates and details of iPhone SDK and use technologies based on the nature and requirement of the apps. For example, a 2d mobile games iPhone apps will be developed using Cocos2d-iPhone framework etc. ...VIEW SAMPLES
Blackberry Application Development
Our team of mobile solution specialized programmers along with a seasoned project manager can build custom applications for BlackBerry Bold, BlackBerry Curve, BlackBerry Storm, BlackBerry Pearle to suit you precise business need. ...READ MORE
Android Application Development
Android SDK is a robust platform for building powerful and innovative apps. In addition, its user friendliness adds to the growing popularity of Android Market. The latest Android 6.0 has come with new APIs for developers. ...READ MORE
Windows 10 Mobile Application Development
Silverlight is the application development platform for Windows Phone 10. We are Gold Certified Partner of Microsoft and have the best team of Windows Phone developers in India. ...READ MORE

Mail us now with further queries/requirements.