Windows Phone 10 Application
Windows Phone 10 Application Development
SynapseIndia brings to you an incredible range of Windows Phone 10 applications to cater to your specific business needs.
Services, we offer, for Windows Phone 10 apps development encompass:
App development for Business
Games development
App development for Sports
App development for Travel
App development for social networking
App development for Entertainment
Know More about the Incredible Mobile OS Called Windows Mobile 10
Windows Phone 10 brings with it an impressive and innovative user interface coupled with exceptionally great functionality. This wonderful mobile OS renders a great platform for developing faster and smoother development of apps. Application development using Windows Phone 10 is based on XNA, .NET Compact Framework 4, and Silverlight.
Windows10 Phone App HUB
Distribution of Windows Phone OS 10.0 apps, content and games would be revolutionized by Windows Marketplace, which is designed to resolve two of the biggest problems faced by Windows Phone developer community viz. distribution and monetization.
Why to Choose Us for Windows phone 10 App Development?
Among the many reasons to choose us for your Windows phone 10 App Development, few include: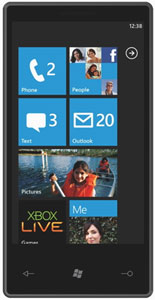 As stated above, we are a Microsoft Gold Certified partner and bring with us years of experience and technical know how to render you the best Microsoft based solutions
We employ some of the seasoned developers having rich exposure to the various tools and technologies coupled with right attitude and aptitude to deliver out-of-the-box IT-enabled solutions to you
We are a trusted name in the IT outsourcing/offshoring arena and are a revered name among our esteemed clients based across the USA, UK, Australia, Canada and other European as well as Asian countries
Mail us
now with further queries/requirements.