For building a unique and attractive mobile app, the developers need to put-in a lot of time and effort. They need to invest their wide knowledge, innovative technologies and great experience to develop an extraordinary mobile app. Therefore, it is necessary that they take care of each and every stage of development process seriously and work on them appropriately.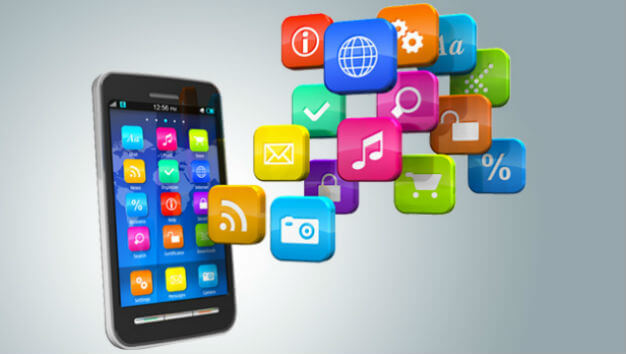 While building an app, the developers should focus on various important details like operating systems, type of devices, screen sizes, etc., both at the stage of designing and testing. Also, they need to decide the type of mobile app they want i.e., a native or cross-platform. After considering all the factors they should make a decision. Repetitions of these important steps have created the Iterative development process.
A major role is played by the Prototype in the development process as it enables the high-quality testing and allows the developers to build an error-free ultimate website. Therefore, creating a prototype is the most advantageous step in the mobile app design process. Here are 6 steps of Iterative Prototyping that you should follow while mobile app development:
1. Decide Your App Motive & Uniqueness: For moving further with your mobile app development plan, there are few things that you decide, what is the main function of your app? Who will be your target audience, how it will be useful for the customers, etc. These questions will help you to develop a unique and a successful mobile app for your business.
2. Create Design Blueprint: Once the concept of your app is final, the next step that you need to work is designing part. Instead of creating a regular design, you should spend your time for the paper wireframing. This will help you to make changes effortlessly in your app design. For this, draw a prototype with mentioning all the key functionalities in it. This will help you in a proper mapping of UIs, deciding device journey and navigation of your app.
3. Consider The Competitors Files: As a wide number of apps are available in the app store, it is obvious that someone else is also has worked on the similar type of application. So, go through your competitor's case study and find out what type of issues and challenges they fought with their app. This research will help you get better in the competition with similar type apps, support in deep analyzing of technical requirements, functionality, and features, enhance marketability, etc.
4. Prepare The List of Requirements: Prepare a list of requirements with all basic elements like a screen size, navigation flow, categories to add, etc. This will help you to add all the require features and functionality to your app. So, customize your app requirements with the prototyping tool and add all the required fields in your app.
5. Start Development Process: Once you are done with the app designing work, it is a time to develop an app. Comprises various servers & storages, APIs, prototypes and requirements for developing a powerful app.
6. User Testing: Once the app is ready with unique content and UI element, it is time to go for the user testing on multiple devices. Either you organize a testing stage for your app testing or practice a "user marketplace: user groups" that help you in your app user testing.
Nowadays, Iterative Prototyping has become quite common in the mobile app development industry. From the target users to the development tools to the user testing, it will help at each level of the development process, and support to launch a unique app. The above points will help you to arrangement efficiently all your tasks and come with a finest mobile development project. If you want to use the iterative prototyping for your mobile app project then connect with a good company that offers excellent services in Mobile App Development India.