In the past few years, the online business competition has reached to a new level in respects of marketing strategies, audience expectations, business opportunities etc. The companies are coming up with their business websites with the aim of getting more business opportunities. To stay ahead in the market competition, the site owners are trying their best to come up with various new innovative development on their website.
Many of people think that having an HTML website is enough to ahead the competition, but actually, it is not so. They did not realize that they are not even the part of the competition. This is because of WordPress. Nowadays, the WordPress has become a primary tool for the businesses who wants to survive in the digital world. The WordPress website gets more organic traffic and low bounce rate in comparison of HTML website, which results in better SEO rankings. The businesses can enjoy various benefits by shifting the website platform from Html to WordPress. For getting your website on WordPress platform, you can connect with top WordPress development company India and take their services. Still, you are confused, then here are top benefits of using WordPress in comparison of HTML.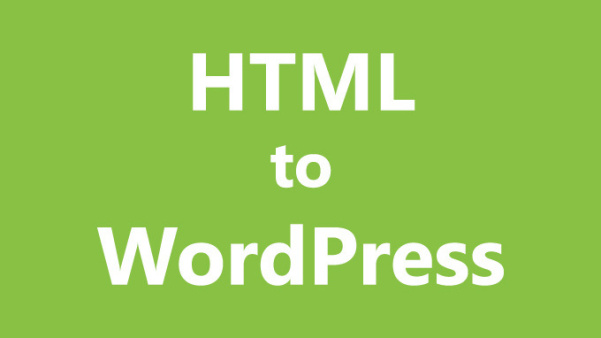 1. Website Maintenance Become Simple
It is always really difficult to maintain a Html based website. According to the requirements, the programmer needs to make changes in the website. But with WordPress, there is no need to take any help or support from the programmer for making changes in the website. One can make itself the required changes. As WordPress comes with admin panel, the users can simply make the desired changes in the website by login to the backend of the site, which is not possible with the Html websites.
2. Compatible To Search Engine Optimization
Eventually, WordPress is featured as an effective tool for blogging. It has various built-in functions that help in the improvement of the website rankings. With WordPress, the businesses need not worry about the website ranking. This is possible because WordPress analyzes the search engines and develop the relevant keywords for titles, meta descriptions, etc., which helps the website to get visibility on the web index and improve its rankings.
3. Unlimited Plugins
The WordPress websites come with efficient plugins and valuable extensions. It has thousands of plugins that offer various solutions that save the users from the unwanted coding for new features. The users can select any plugin or extension and add it to the website, as most of them come free of cost.
Conclusion
Basically, A WordPress is an open-source content management system, which efficiently manages the content of the website. It comes with numerous plugins and extensions that make the development process really easy and simple for the developers. Due to its user-friendly features, the visitors can stay on the website.