Softwares play a significant role in simplifying the functionality of the businesses. As it is very difficult to manage each and everything manually in the business, you need to implement the right software for the proper & efficient management. Usually, most of the people relate the software to the IT industry, but it is not only necessary for IT industry only. It is beneficial for various other industries too. The only difference being that the every businesses require customized software development services as per their industry requirements.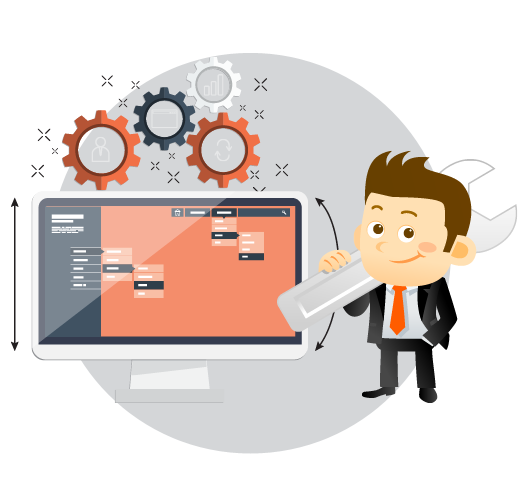 Why is Industry Specific Software Required?
The software is a concept or an application, which is created on the basis of specific requirement criteria. For example: a billing software is used in many industries like in a restaurant or a hospital, as its purpose is same. However, in this situation, the industry specific software development services are required. The billing software works according to the requirements of the hospital and restaurant. While customizing the software, its basic structure remains the same, but it will be very specific to the industry.
Benefits of Industry Specific Software Development Services
There are many reasons that you should take Industry Specific Software Development Services are:
It's better for time management. When softwares are implemented in the industry, it manages a lot of things and saves time.
It increases the work efficiency thereby improving the bottom line of the company.
It reduces the work effort in the industry.
It helps you to get along with the competition with the others.
Due to its ability and trustworthiness, it can be used by any company irrespective of its size.
It helps you to work smarter rather than over work to meet the targets.
How to get Industry specific software services?
There are many software development companies, which are providing the excellent software development services, India and are working on expanding the Industry specific software services. These specific software services are designed and customized according to the industry's requirements. So, before customizing the software, it is very important that you understand the requirements and the domain of the industry, which ensure the success of the software. These specific services are available for all types of the industry, whether it is small or big in size, or focused to any domain.